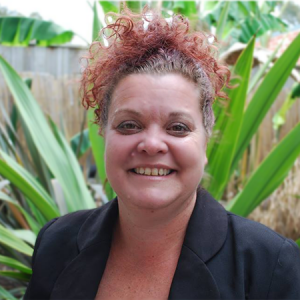 Asset Based Community-led Development & Art of Hosting practitioner supporting Next Stage Organisations & Communities
Michelle Dunscombe is a Gunditjmara women with English, Scottish, Irish and German heritage from regional Victoria. She is an enthusiastic community development practitioner, facilitator and trainer who love's working with emergence. She is skilled and passionate about strengthening regional, rural and remote communities, developing community leadership capacity, building community resilience and supporting community members to take action.
Michelle is a co-creator of Deadly ABCD with Jodi Sampson and Dee Brooks and contracts to the Victorian Aboriginal Community Services Association Limited training team to deliver cultural awareness and community development training.
Michelle is a Fairley Fellow, a co-facilitator of the ABCD Asia Pacific Network, an Australian Country Correspondent and global country correspondent coordinator for the International Association for Community Development (IACD), a member of her local government Municipal Emergency Management Planning Committee and current chair of Firefoxes Australia with a wealth of experience working with communities and community organisations. Michelle utilises participatory leadership practices in her training and facilitation to support community led initiatives; not for profit strategic planning; host community conversations and facilitate community planning.
Michelle has extensive experience with a range of community development and Art of Hosting practices, processes and projects across Australia and internationally working with government departments, non government agencies and communities.
0400 578 662
michelle@jeder.com.au
Melbourne, VIC