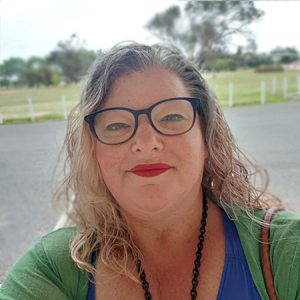 Fiona is creative and innovative and if there is a box, you won't find her in it! Maybe decorating it or even embellishing it, but never in it. With a passion for seeing people and communities explore and collaborate on all things local, getting people to the same table and share skills and knowledge is a priority. Conversations matter and by connecting conversations amazing things happen. Asset Based Community Development underpins all that she does and believes in and it's all done with a smile. Graphic Harvesting, facilitating, community consultation and contributing to designing community projects with communities and their partners are amongst her favorite things.
Having worked across early years and adult education, community sector, rural and inner city spaces and all that fits in between, she loves nothing more than watching people and projects grow. Supporting 8-12 year-olds and those who support them, has become a project, instilling in them that they do have skills and assets and can contribute and be heard in communities.
After spending most of her life in Victoria she is now based in the north of Tasmania and loving life. Fiona loves her family and friends, alpacas and chooks and volunteers more than she works and can make a mean batch of scones!
0414 657 578
fiona.miller@jeder.com.au
Tasmania