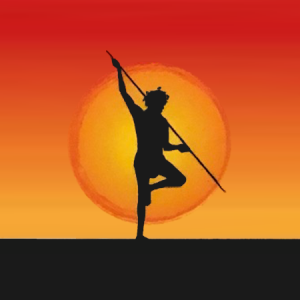 Training & Facilitation, Indigenous Community Engagement, Mentoring and Coaching
Jodi Sampson is recognised as a proud Gomeroi Man from North-West NSW. Jodi was raised in "Two-Worlds" in Moree and has an entrepreneurial spirit that runs deep, provides leadership, Coaching & Mentoring and role models the cultural values of his family and ancestors.
Jodi's career spans across all levels of Government, Non-Government, Peak Bodies and Community-Based Organisations. Jodi's engagement has seen him hold specialised roles and conducted cutting-edge strategic activities to provide access and participation of First Nation People to programs & opportunities that seemed unreachable.
Having a transparent respect & cultural integrity for the oldest living and recorded cultures in the world today, Jodi brings a "shared vision" to his work and has the unique ability to connecting the dots.
Jodi has been a co-founder and facilitator of Regional Employment, Training and Economic Development Models to encourage, support and grow First Nation Enterprises on the North Coast, New England North-West of NSW and parts of QLD by collaborating. Jodi's success in his strategic approach of providing a regular "one-stop-shop" of all Service Providers in one place, has been due to fostering sustainable relationships by consulting & collaborating with key Community, Government and Non-Government Service Providers of Employment & Economic Development – including IBA, Micro-Finance/Philanthropic & Banking Institutions, Department of Industry, Premier's Department, Department of Prime Minister and Cabinet, RTO's/TAFE and University Schools of Business.
Jodi holds skills, experience & qualifications as an Aboriginal Mental Health First Aid Instructor, a Mentor & Coach (Life & Business/VET), Business Governance (held Community Director roles), Aboriginal Enterprise Development Officer (AEDO – NSW & QLD), Business/Organisation Strategic Planning (continuous improvement), Community Development Officer (NFP/Local Government – Asset-Based Community Development), National Indigenous Leadership (FACHSIA).
Jodi has a number of success stories of First Nation Entrepreneurs and graduates of the Vocational Education & Training Sector having coached & mentored them to their desired goals/outcomes of the individual/group.
Jodi is also has experience as a seasoned Community Engagement specialist and has conducted front, middle and back-end engagement and activities involving the most vulnerable (including Indigenous People and PWD re. NDIS).
0412 439 771
jodi@jeder.com.au
Gold Coast, QLD