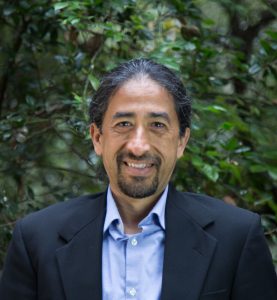 Behaviour Support Practitioner
I have completed a Master's in Counselling Psychology at Palo Alto University (PAU), and I have full licensure in the US as a Marriage and Family Therapist (LMFT). I am also registered with the Australian Counselling Association (ACA), allowing me to provide counselling and psychotherapy services in Australia. I have over 30 years of experience working with children, young people, and families in roles such as behaviour intervention practitioner, mental health clinician, family support specialist, case manager and family advocate. I am also fully bilingual, in Spanish and English.
In my work in the mental health and disability sectors, I have extensive experience providing psychotherapy, counselling and behaviour intervention support addressing issues associated with depression; anxiety; suicidal ideation; ADHD; Autism Spectrum Disorder; complex and developmental trauma; dementia; Alzheimer's; complex family dynamics and conflict resolution. I also have experience working with a range of complex mental health diagnoses including bipolar disorder, OCD and schizophrenia.
I started working as a behaviour intervention specialist in 2003, in both government and non-government agencies, including Ageing Disability and Home Care (ADHC), Autism Spectrum Australia (ASPECT) and the Children's Behavioural Health unit at the County of Santa Cruz (California, US).
I am fully committed to providing respectful, inclusive, person-centred services to the people I'm working with, and I enjoy collaborating closely with my clients' informal and formal supports to support them improve their quality of life.
0493 371 909
carlos.cruz@jeder.com.au
Rouse Hill, NSW