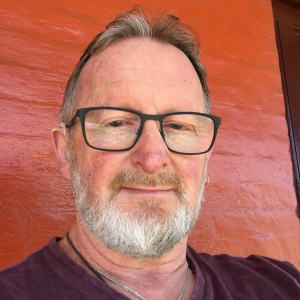 Steve comes to Jeder with a lived experience of DeafBlindness. A slow deterioration of both vision and hearing has presented opportunities for Steve to show that living with a disability adds a uniqueness to life experiences. Steve's interests are reading, learning new languages, culture, drums, travelling, and meeting people.
With a background in the Theatre, Steve has used his acting skills in teaching Visual Communication, Australian Sign Language, and currently uses those skills in providing Communication Training to people who are DeafBlind and have limited Communication and Daily Living skills.
Steve has worked with Deaf and DeafBlind related organisations in the area of Project Coordination, Advocacy, Disability Awareness Training, and Communication Training.
With a belief that EVERYONE has a Human Right to being involved in their community, Steve brings to Jeder a skills set focused on changing establish paradigms around Disability and Community, strongly advocating for inclusion AND involvement.
0448 408 128
steve.ripley@jeder.com.au
Sydney, NSW