We can use the LifeWorks Platform:
It's FREE!
Create your own wellbeing plan.
Check your Health Score through the Total Wellbeing Assessment (TWA) and see how you can boost your physical, mental, social and financial wellbeing.
Access discounts at a range of retailers.
Self-guided therapy modules and practical tips.
Access to mindfulness and meditation videos.
Free home workouts through LIFT virtual fitness (AUS only).
Sleep Health tips.
Access to a library of resources of articles.
Connection with confidential support.
Share the Platform with your family.
And much more!
How to use:
Download the LifeWorks App from the Apple Store or Google Play, or go to the website https://login.lifeworks.com
Click on Log in.
Enter the correct username and password in the login interface.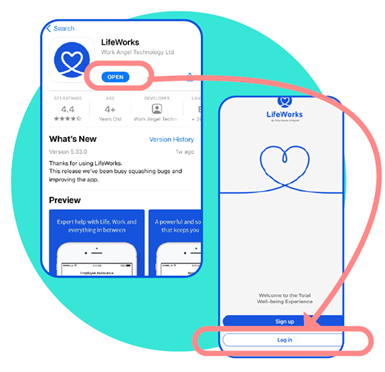 Tip: you can also scan the QR code to download the app.