1. Visit the link https://www.office.com and sign in with your email address and password.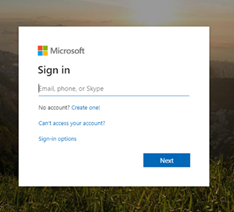 2. You will be prompted to add Additional Information.
3. Select Authentication phone then Australia (+61).
4. Type in your mobile number (this will be the mobile number that all security codes will be sent to).
5. Select Send me a code by text message.
6. Press Next.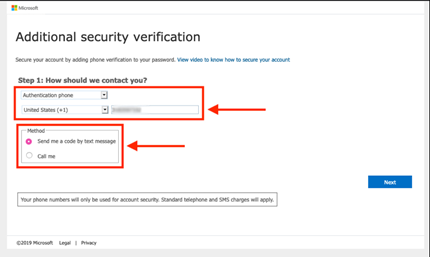 7. On the next page, type in the verification code you received either by text or phone call. Click Verify.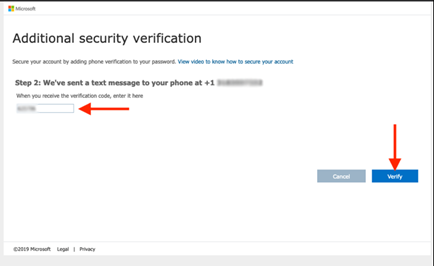 8. Once your verification is successful, click Done.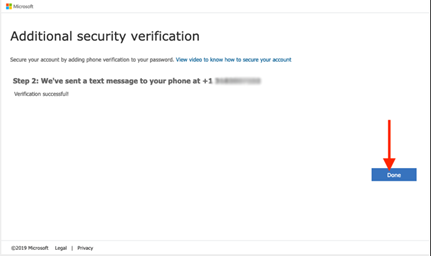 9. You may be shown an App password which can be ignored. Just press Done.