1.  Click HERE to be taken to the Adobe Acrobat Reader download page.
2.  Select the operating system you are using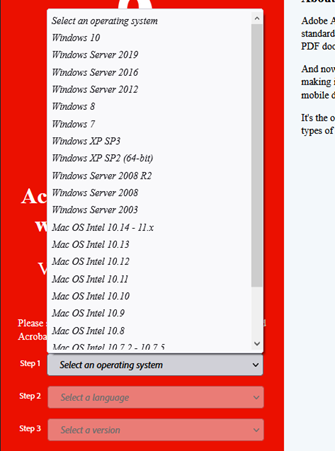 3.  Select the English language.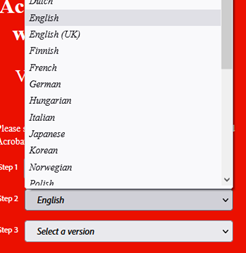 4.  Select the version listed.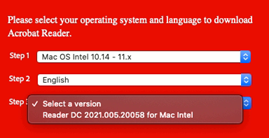 5.  Click the Download Acrobat Reader button.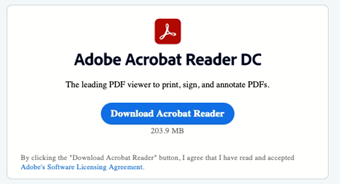 6.  Click Allow.

7.  After downloading, double click the downloaded file.

8.  Press Continue.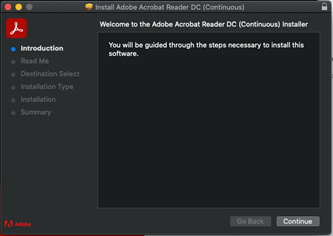 9.  Press Continue.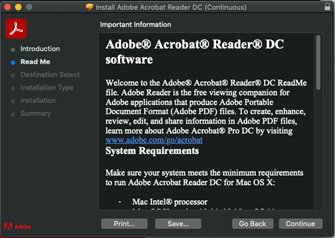 10.  Press Install.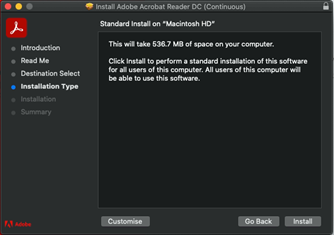 11.  Type in your Mac password and hit Install software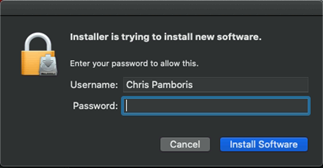 12.  Press Finish.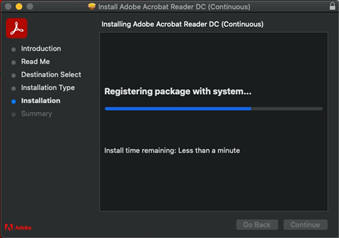 13.  When the installation is done, press Close.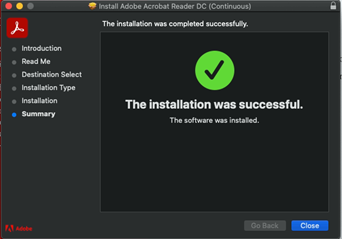 14.  After installation, you can delete the install file, press Move to Bin.