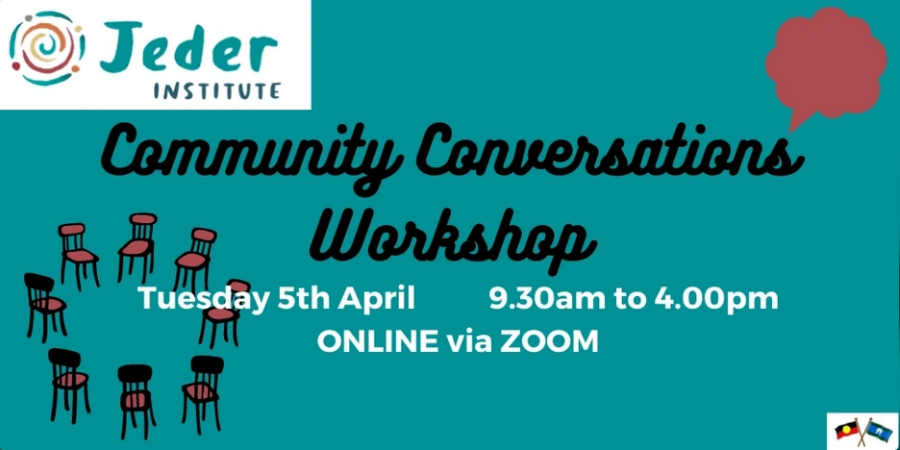 Community Conversations Workshop
Event description
Community Conversations is a proven method to engage people from all walks of life to encourage active participation in broad community conversations.
"Very great change starts from very small conversations, held among people who care." Margaret Wheatley
Join us for this one day workshop where we will share a range of ABCD and other strength based methods to host meaningful community conversations to move from problems to possibilities. We will share stories, tips and tricks to create safe spaces that encourage community participations.
The workshop will cover:
• Skill building in hosting and facilitating a range group processes
• Practice in forming "powerful" questions
• Increasing diverse community participation
• Importance of co-designing an interactive community conversation
• Intentionally shifting talk into action
Your Facilitators
Michelle Dunscombe lives on Taungurung Country in regional Victoria. She is an enthusiastic community development practitioner, facilitator and trainer who love's working with emergence. She is skilled and passionate about strengthening regional, rural and remote communities, developing community leadership capacity, building community resilience and supporting community members to take action.

Beth Stockton is passionate about social justice, community led change and enabling collaborations from talk to action. As a specialist in impact measurement, she works with organisations and community initiatives to measure and use data to embed a culture of curiosity, learning and improvement across their work. To ensure outstanding results for communities, Beth dedicates energy and time to understand the communities she supports.
Steph Bitter is an enthusiastic young woman, passionate about human rights and empowering individuals to express themselves. She is an advocate for social justice issues and enjoys helping people learn more about themselves, discovering what options they might have for a better future.