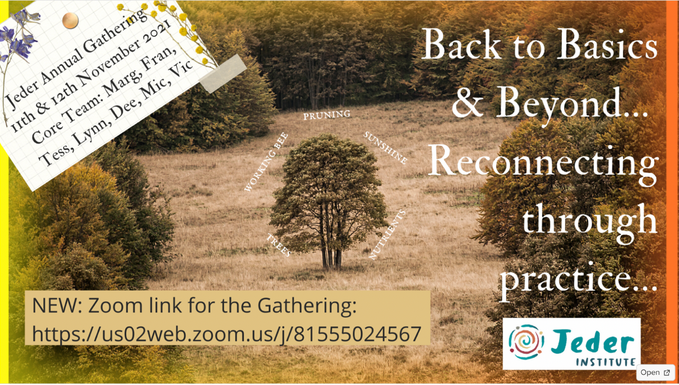 The November Gathering of the Jeder Institute theme this Gathering was "Back to Basics… Reconnecting through Practice…" and practice, we did!  
Over 38 members joined us over the 2 days and we took a look back on the practices of being a Next Stage Organisation including our philosophy, teal-ish structure and how we move forward together! 
Day One started with an Acknowledgement of Country!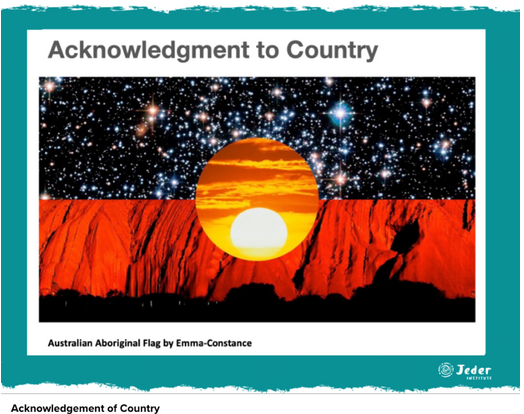 The Core Team for the November Gathering were Marg, Dee, Tess, Fran, Lynn, Michaela and Vic! They held space for the 2 days and supported members to participate and stepped up wherever needed!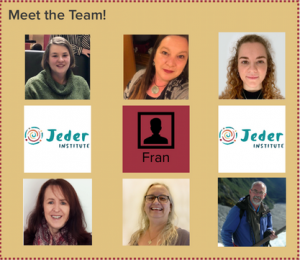 The Flow for the day included a first attempt by the Creative Jedi to have some creative involvement during breakout sessions and unfortunately, the idea didn't go exactly as planned although, it gave Kaeleen and Jasmine some great learnings to take back to the Creative Jedi and prepare for the next Gathering!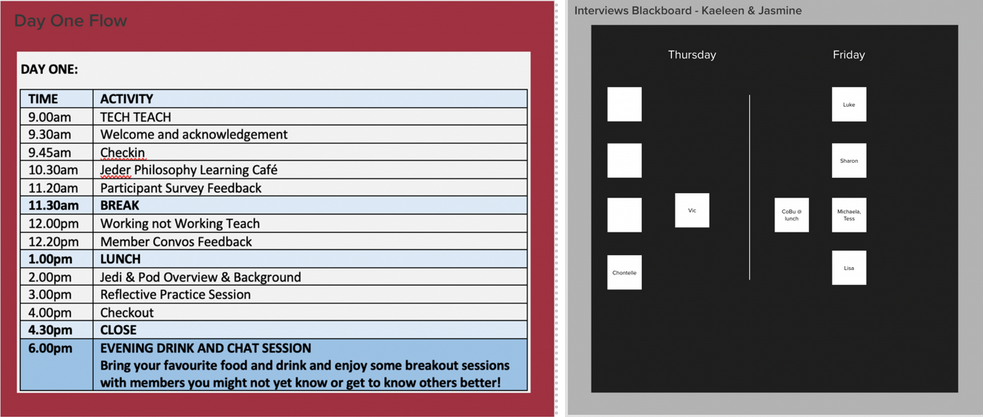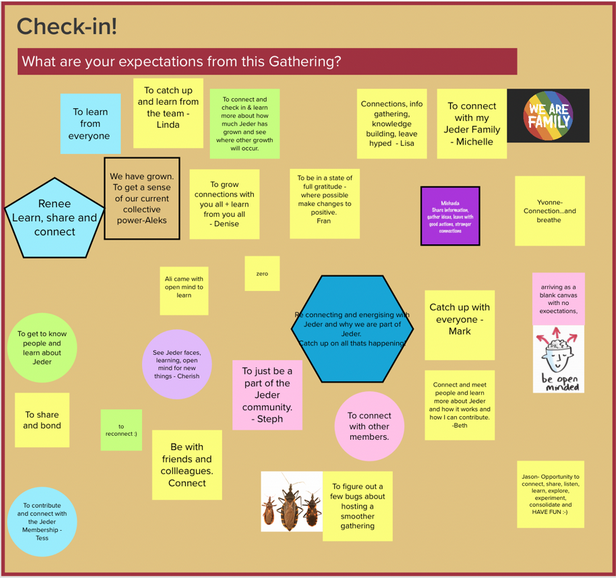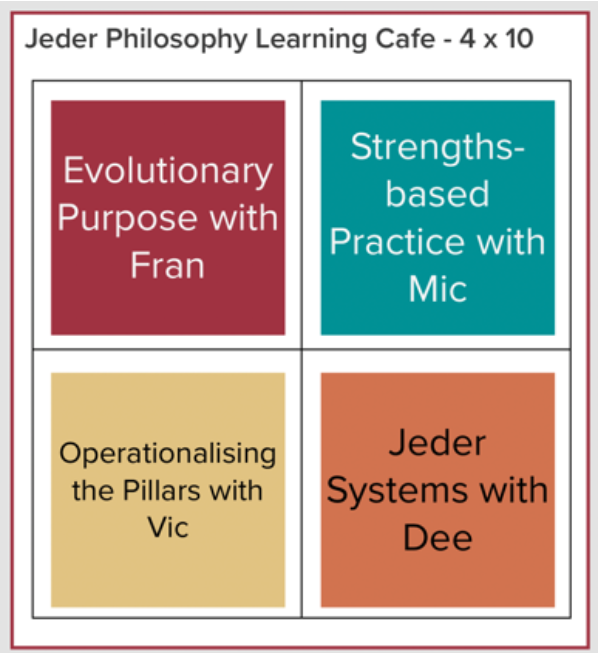 After a check-in, members could choose to visit 4 different breakout rooms and be hosted in teaching and learning by Fran, Mic, Vic and Dee on the following 4 themes – members were able to rotate around to visit each 4 of the sessions for 10 mins each!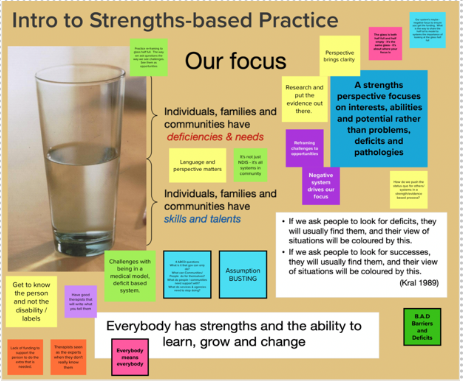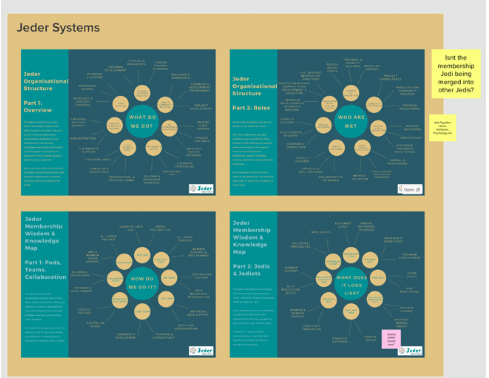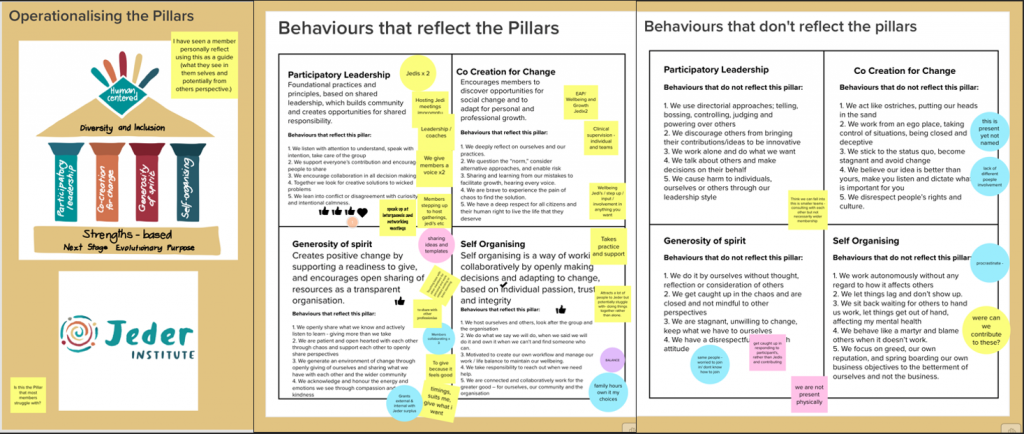 After these rotating sessions, members went into groups to discuss what was working and not working and to discuss some of our practices and how we are looking after ourselves and getting the support we need followed by actions we can take!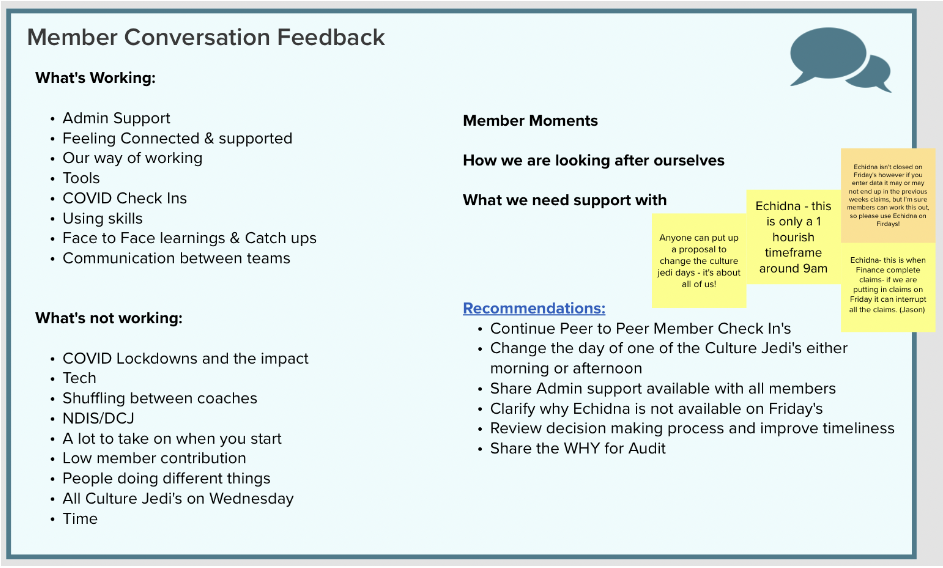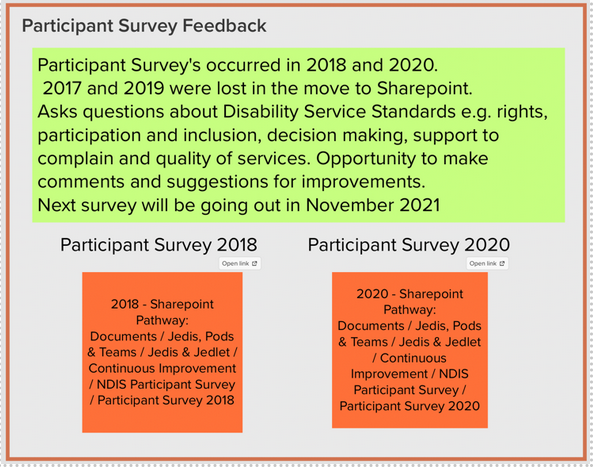 Feedback was offered on the recent participant surveys and it was reported that a couple of years had been lost in the transition to Sharepoint!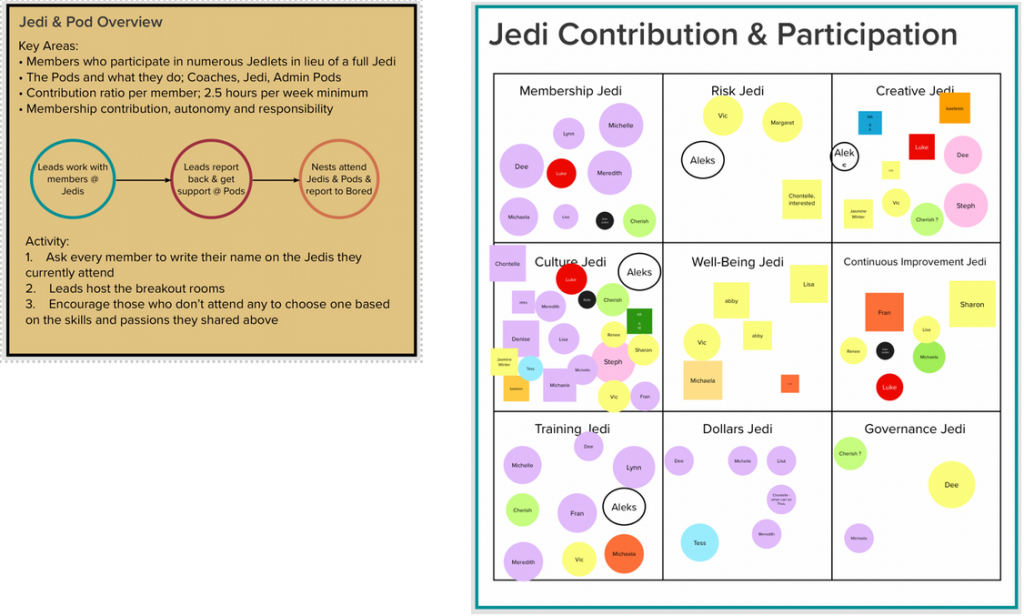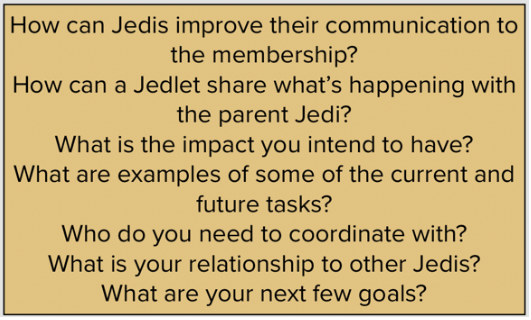 Before we checked out for the day, there was a discussion about Jedis, Pods and Member contribution and participation and each member was asked to put their name on the relevant square for which Jedi they were part of and regularly attended before heading into breakout rooms to discuss their Jedi using the following questions!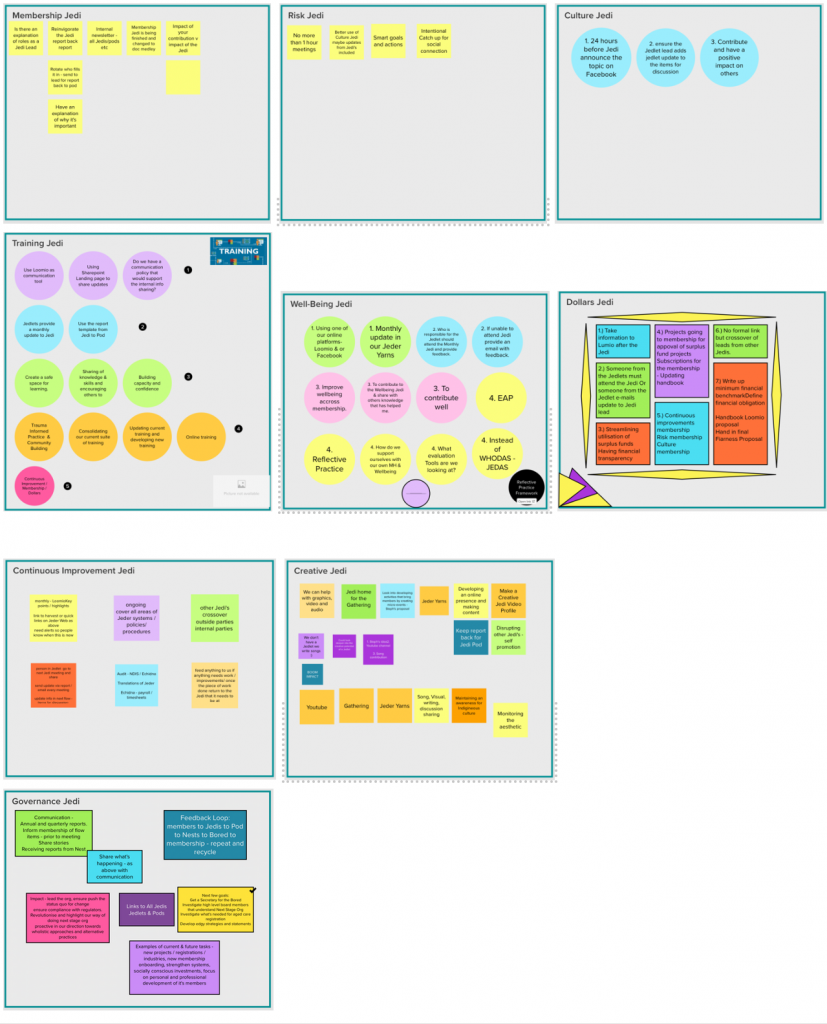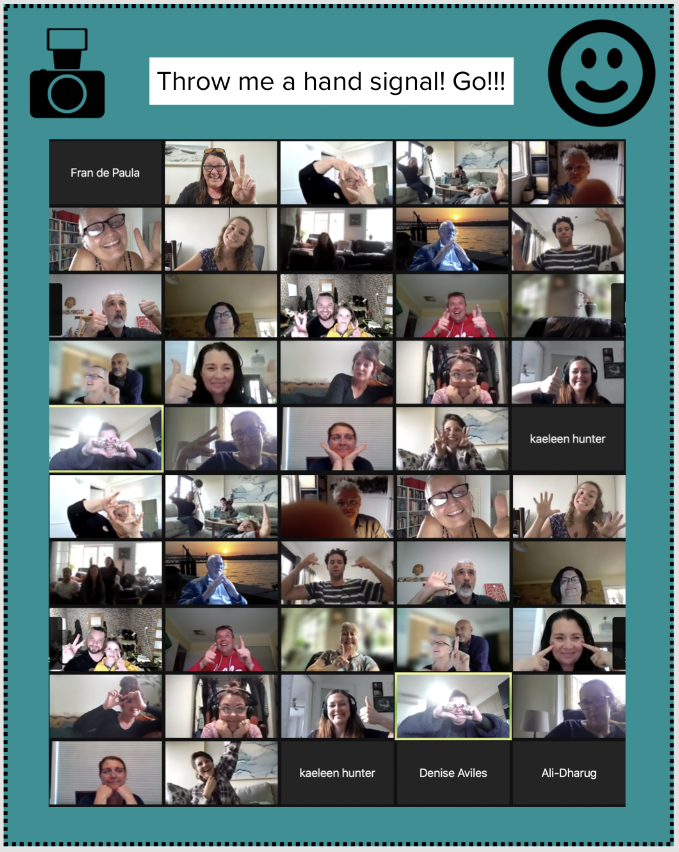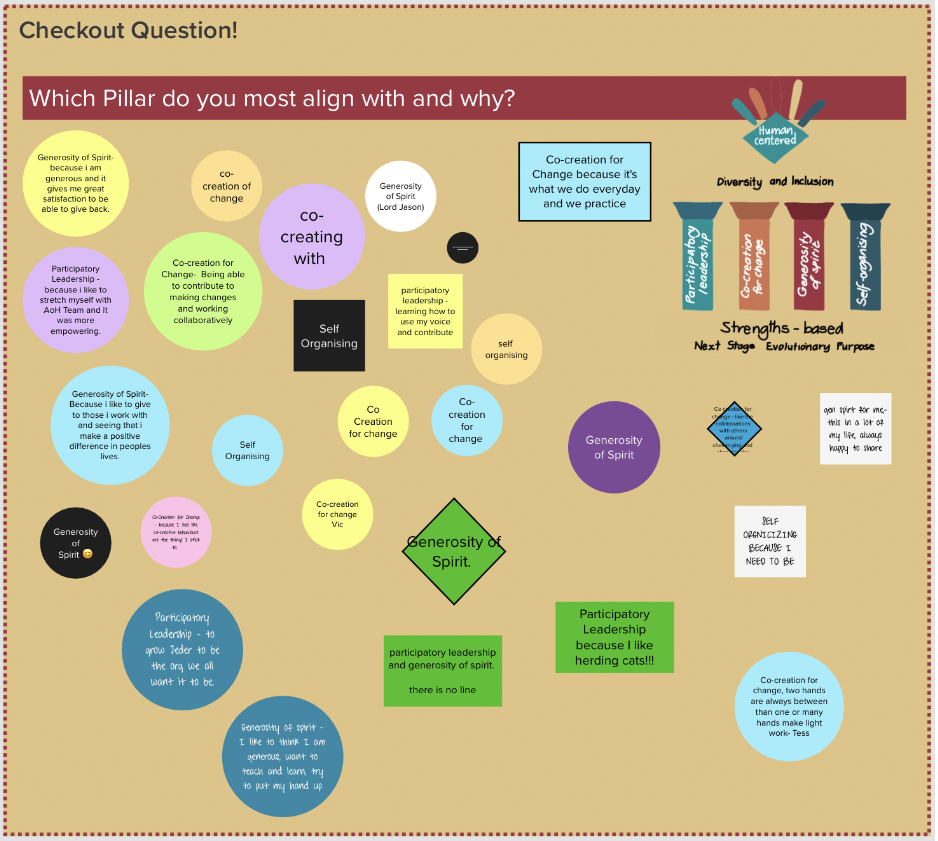 Day One wrapped up with a conversation about which Pillar each member aligned with before say goodbye and wrapping up for the day! Some members met online for drinks and a chat later in the evening! 
Day Two started with an Acknowledgement of Country and a checkin with all present Members! 

Today's Flow saw us all reflect on self-management and teal leadership before moving into an organisational reflection space and development and learning sessions at which time Members were invited into breakout rooms for discussion!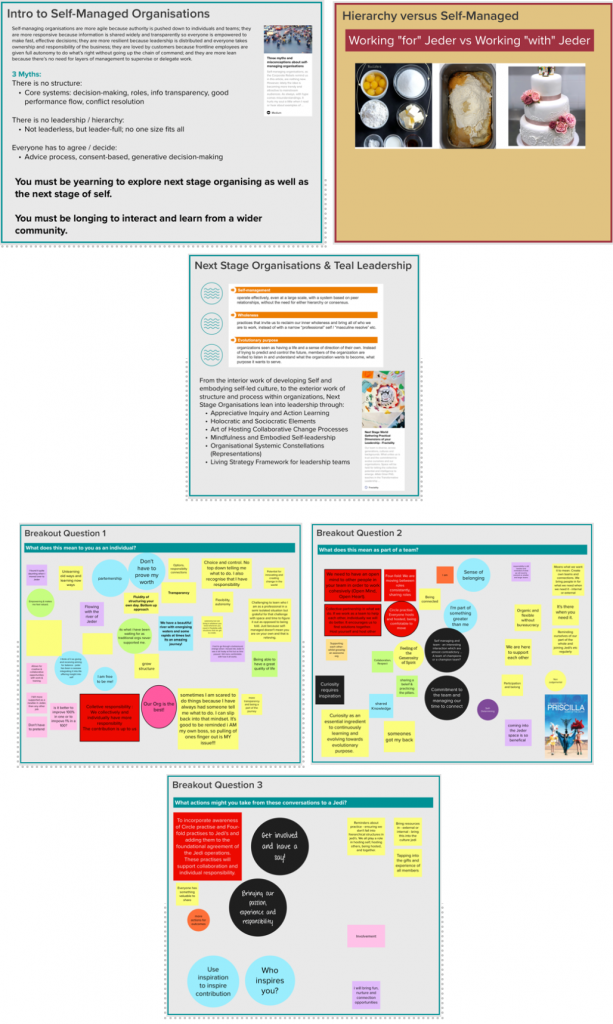 After these rounds of discussions, we welcomed Chris from APACMS, Renan from TCoB and Cherish our Admin Navigator to offer a quick report back to the Membership!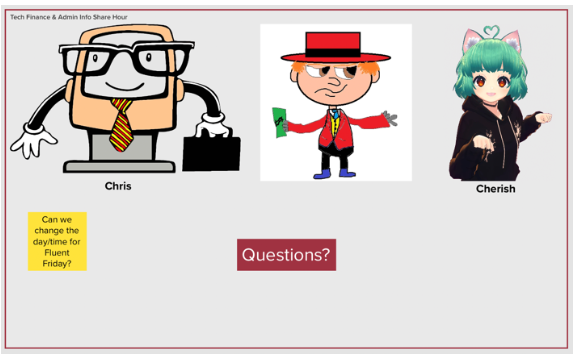 After hearing from our external and internal systems support people, we reflected on Jeder's journey through the lens of the Two Loops before moving in Learning Conversations breakout rooms!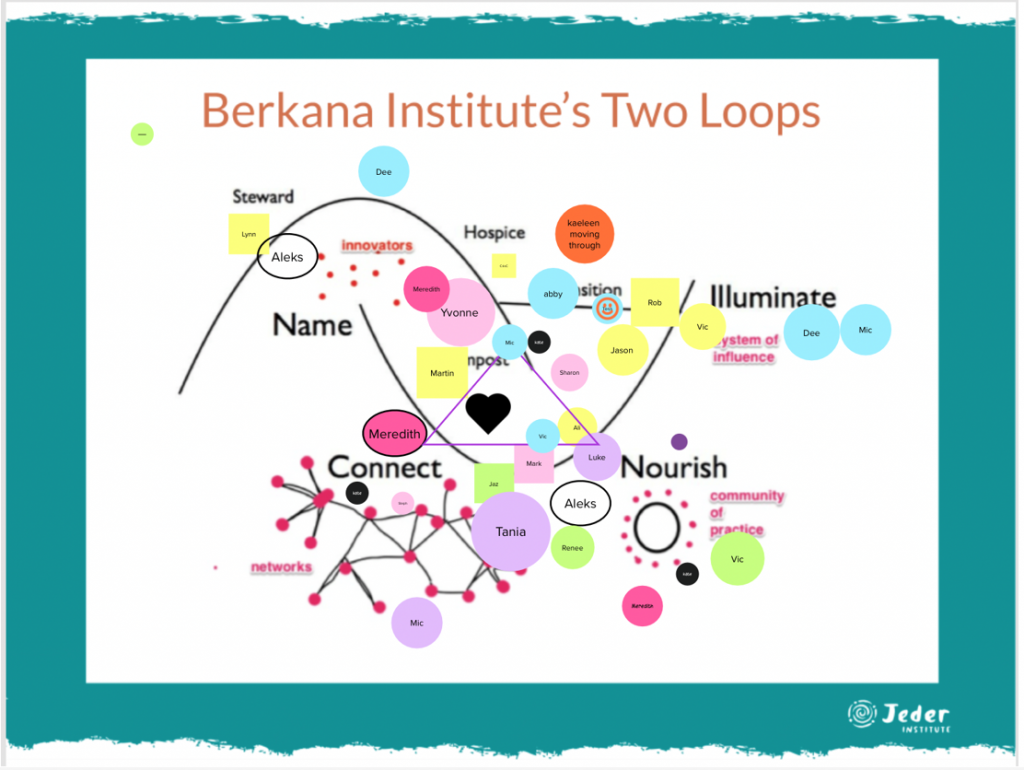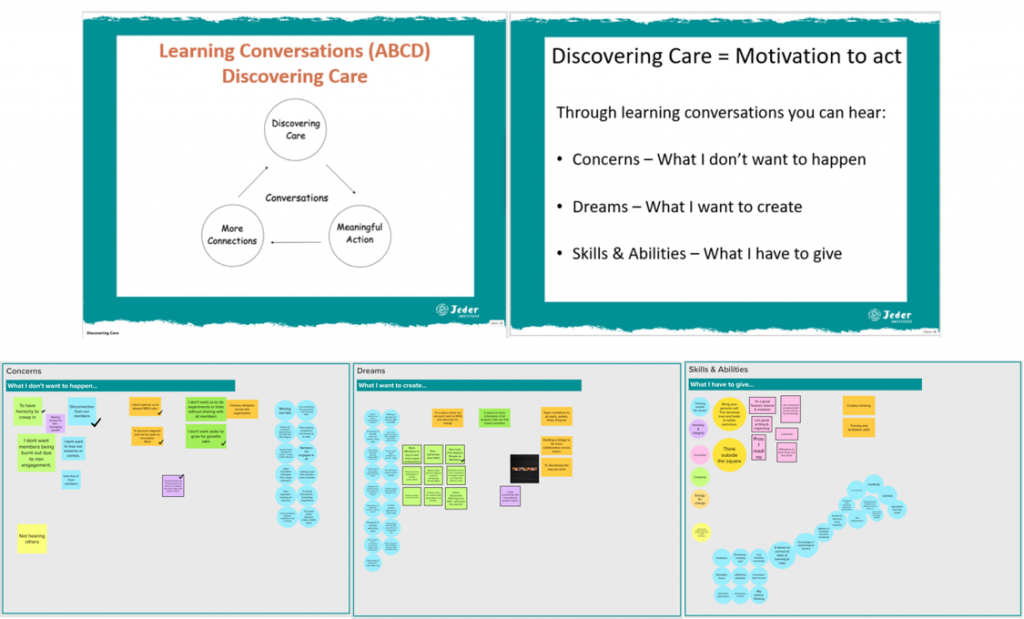 The working and not working (opportunities) from the previous day were themed overnight and people shifted into self organizing groups to continue working on them and rotating through each area!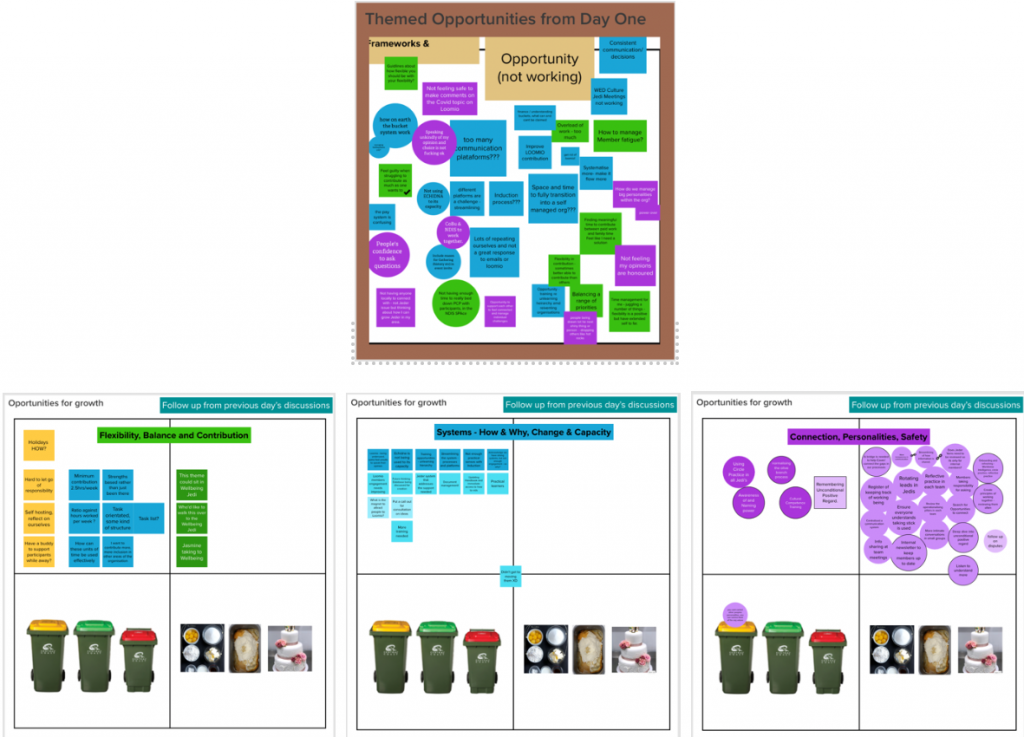 Rapid Discussion Rounds were worked on for the afternoon before closing out with a visioning process, Harvest share with Fiona and a final checkout!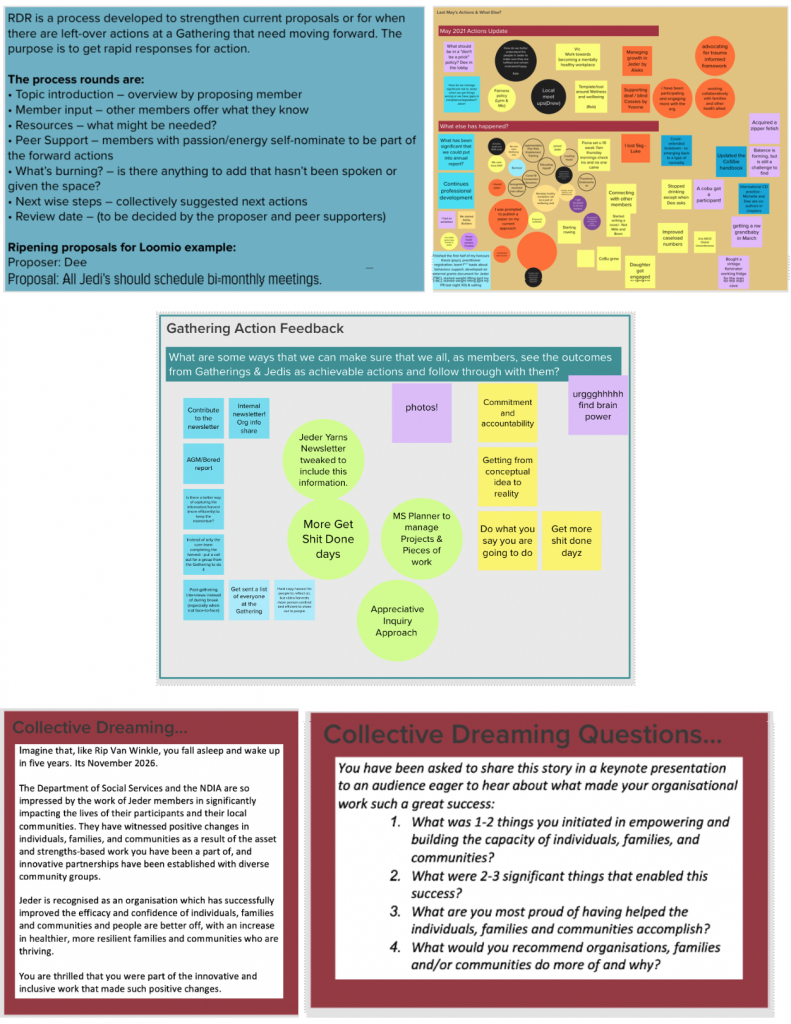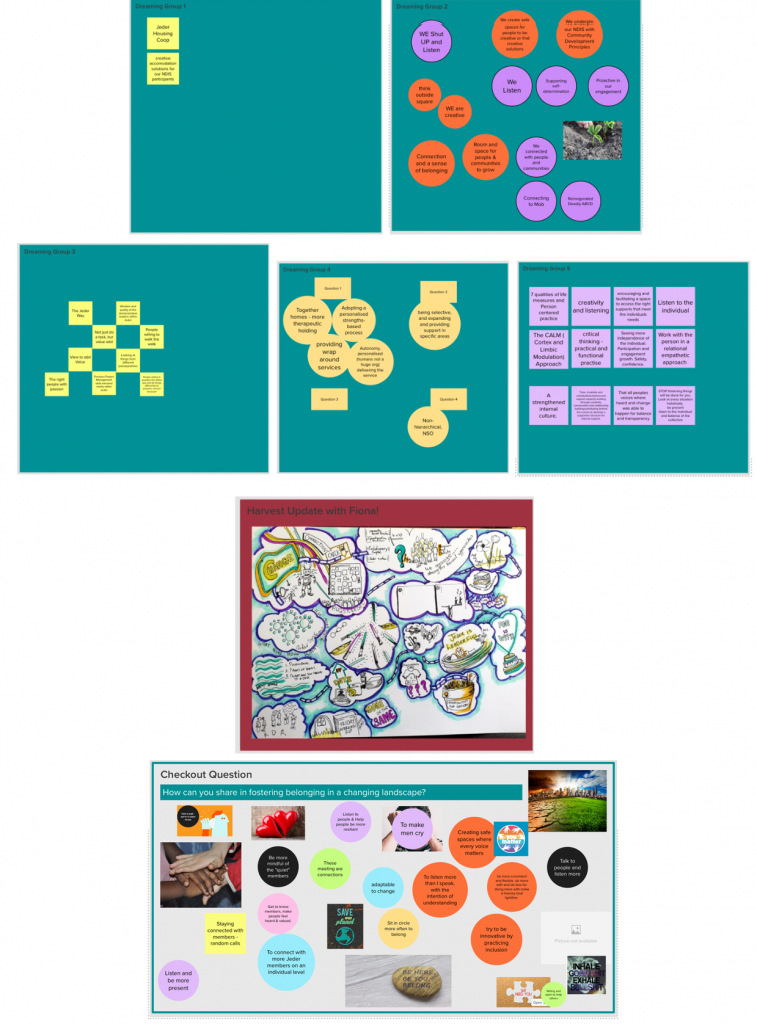 Thank you to everyone who attended and made the November Gathering a huge success! One day, we will be back together, face to face! Until then, your contribution, participation, energy and passion are greatly appreciated!