One Tree at a Time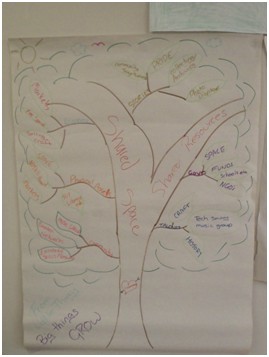 Late one Friday afternoon, I was talking on the phone with the Regional Coordinatorofa Government Department about the upcoming talk and workshop I would be delivering at their Annual Forum.
Being very passionate community workers, we very quickly moved onto talking about the importance of listening, the potential dilemmas caused by fly in-fly out government work, the history of international aid, plus much more.
During our discussion, I reflected on the importance of learning conversations, as I listened to the stories he shared of many international community-led initiatives.  One particular story, which resonated, was about Chumkriel Language School, operated by a Cambodian grass-roots organisationwho wanted to support the education of local children… and it started, with two men, sitting under a tree, having a conversation!
Through Learning Conversation we can hear what people are concerned about, how they see their preferred future and discover what skills and abilities they have to offer.