Ethan grew up in Sydney's inner west where he also went to school. He is a young man living with Autism and a moderate intellectual disability, but that doesn't stop his from living his best life. A few years ago, Ethan and his Mother Claudia made a sea change and moved to the Illawarra region. Once settled, they bought a house for Ethan in the next suburb. His home is framed by beautiful bushland and is a stone throw away from the beach.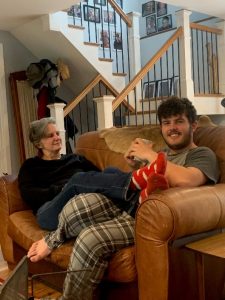 Ethan has just transitioned out of high school and is now attending a day program 3 days per week. He also enjoys his gardening program, work experience, music class, dancing and spending time in his outdoor jacuzzi just to name a few. You could say that Ethan is all set up and living his dream. The only thing missing at the moment is someone to share his home with. Claudia explored many options for Ethan's living arrangements including trying to find a service provider to manage the house, unfortunately this didn't work out and wasn't the best option for Ethan. That's when it was suggested that Ethan's home could be run by a SIL provider. Luckily, they have found a provider that is more than happy to help set up the home and systems. For a few months now Ethan's Mother and Support Coordinator have been trying to find him a housemate so that they can be support by SIL as it is a requirement by NDIA for there to be at least 2 participants in a SIL home. The goal is that Ethan and a mate can live in his home as independent adults with the care and support of selected support workers.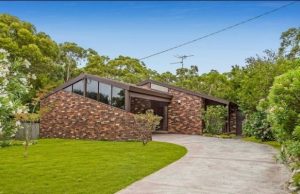 You would think people would be lining up out the door to have a meeting and tour of his home, but unfortunately it has been a bit of a struggle. Ethan's home is located between the Sutherland shire and Wollongong (a bit of a no man's land, as they say). Maybe people want to be closer to a larger town, well they don't know what they are missing out on. Within 10 minutes of Ethan's home is several horse riding farms, Stanwell Park Beach, Symbio Wildlife park, mini putt putt golf, bush tracks, beautiful lookouts and much more!
Ethan's home comes with a car as well as support workers who can get them to their destinations, not to mention public transport is around the corner for those who are more independent. Time is ticking and they want to secure a compatible housemate for Ethan before his next NDIS plan review. Trying to stay hopeful and positive that Ethan can overcome this challenge as he is very easy to live with and would like the companionship of having a housemate.
If you are interested in finding out more about Ethan's home or to arrange a tour and meeting, please contact his Support Coordinator Vanessa on 0406 640 166 or vanessa.locke@jeder.com.au