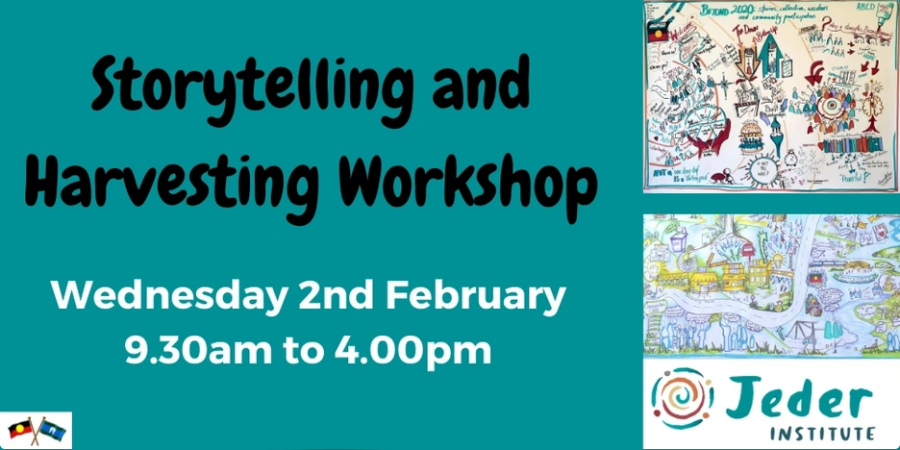 Storytelling and Harvesting Workshop – February 2022
Event description
"Inside each of us is a natural-born storyteller, waiting to be released." Robin Moore, author
Storytelling and capturing stories are important tools for communication, connection and progress. They connect us as  humans and can take place anywhere and anytime. Storytelling connect the generations in the moment and harvesting  enable stories to live on. Many believe that storytelling and harvesting is a unique skill reserved for elders, writers, artists or children. However, we can all be storytellers.
This workshop is for anyone interested in building their ability to capture and tell stories.
During this interactive workshop, you will learn:
the purpose of storytelling and harvesting
the role storytelling and harvesting can play in your work
how to tell and capture stories
how to use storytelling for influence
how storytelling can be used as data
Fiona Miller is a creative conduit and passionate about seeing people and communities explore and collaborate on all things local, getting people to the same table and sharing skills and knowledge. The ABCD principles and practices underpin all of her work and continue to be educated while educating. Conversations matter and by connecting conversations, amazing things can happen.
Beth Stockton is passionate about social justice, community led change and enabling collaborations from talk to action. As a specialist in impact measurement, she works with organisations and community initiatives to measure and use data to embed a culture of curiosity, learning and improvement across their work. To ensure outstanding results for communities, Beth dedicates energy and time to understand the communities she supports.