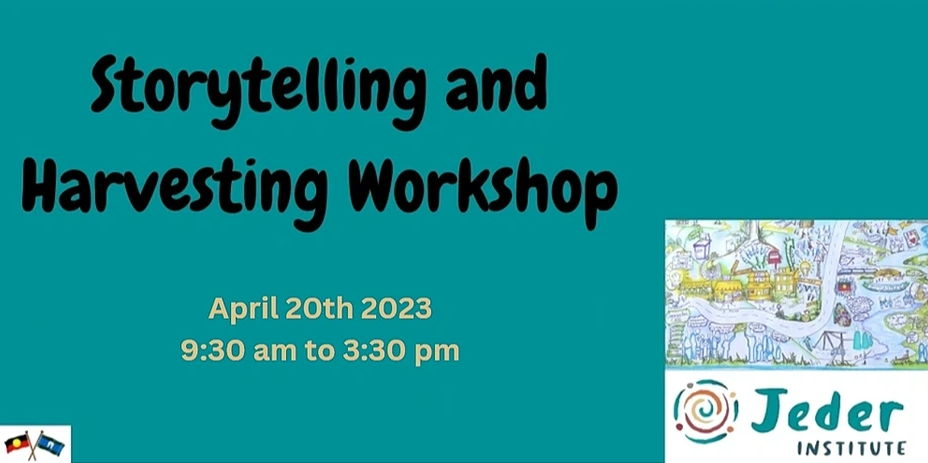 Story Telling and Harvesting – April 20th 2023
Storytelling and capturing stories are important tools for communication, connection and progress. They connect us as humans and can take place anywhere and anytime. Storytelling connect the generations in the moment and harvesting enable stories to live on. Many believe that storytelling and harvesting is a unique skill reserved for elders, writers, artists or children. However, we can all be storytellers.
This workshop is for anyone interested in building their ability to capture and tell stories.
During this interactive workshop, you will learn:
the purpose of storytelling and harvesting
the role storytelling and harvesting can play in your work
how to tell and capture stories
how to use storytelling for influence
how storytelling can be used as data
Fiona Miller is a creative conduit and passionate about seeing people and communities explore and collaborate on all things local, getting people to the same table and sharing skills and knowledge. The ABCD principles and practices underpin all of her work and she continues to be educated while educating. Conversations matter and by connecting conversations, amazing things can happen. Graphic Harvesting to capture and tell telling stories that last is a skill she loves to share.
Steph Bitter is an enthusiastic young woman, passionate about human rights and empowering individuals to express themselves. She is an advocate for social justice issues and enjoys helping people learn more about themselves, discovering what options they might have for a better future.
Accessibility Information
Refunds are available 7 days prior to the event.