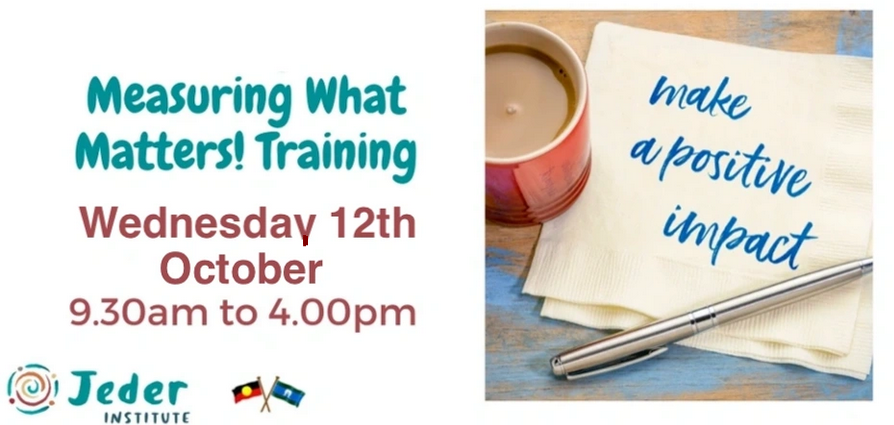 Measuring what matters! Training – 12th Oct
Event description
Measuring what matters! Is anyone better off?
How do we know our community work is making a difference and if anyone is truly better off as a result? 
Join us for an immersive and interactive session that will introduce you to the fundamentals of asset-based community development (ABCD) and how participatory evaluation can measure community actions and outcomes.
"RBA and ABCD are complementary processes. RBA starts with the ends we want for our children,families and communities and works backward to the means that will get us there. ABCD provides a robust way of looking at means to get us there." Mark Friedman
During this training we explore:
Asset Based Community Development
Empowerment Evaluation
Participatory evaluation
Results Based Accountability™ (RBA) framework
Tools and techniques to measure the social impact of local initiatives.
We aim to make our sessions financially available to everyone, so please contact us if money is a barrier.