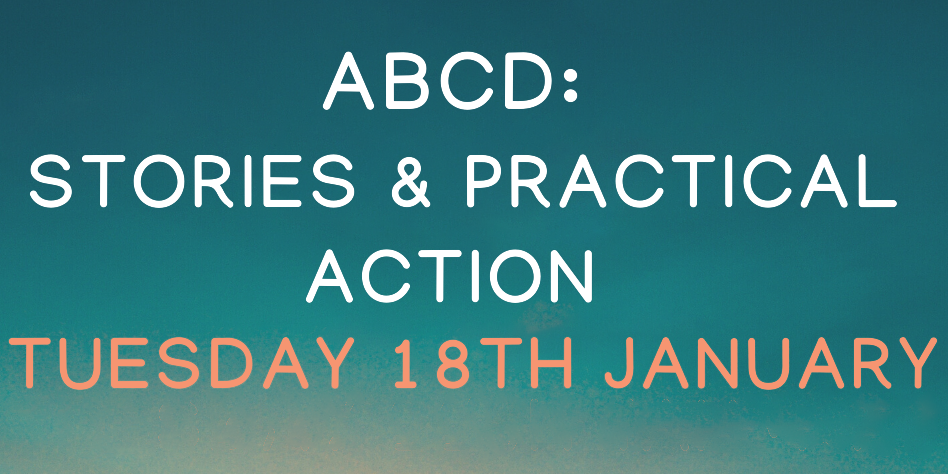 ABCD: Stories & Practical Action
About
HOW CAN STORIES ENCOURAGE COMMUNITY MEMBERS TO GROW STRONGER TOGETHER?
WHAT MIGHT COMMUNITY STRENGTHS IN ACTION LOOK LIKE WHEN we act COLLECTIVELY?
WHAT IS ASSET-BASED COMMUNITY DEVELOPMENT?
Focuses on assets & strengths, not deficits
identifies & mobilises community & individual strengths
is built on community leadership
builds, maintains and nurtures relationships
Join a team of global ABCD practitioners as they share stories and practical action to help orientate you to the ABCD approach.
There's a different wave coming! One of change, Positivity & Hope!
"Make a positive ripple in the ocean of humanity." — Ruth Soltman, Metamorphosis a journey of the soul
TWO TIMEZONES:
9AM – 3PM (SAST – SOUTH AFRICA TIME)
6PM – 12AM (AEST – AUSTRALIAN TIME)
Note: the registration is in Rand for the South African timezone although all are welcome – contact us if you need registration support from other countries