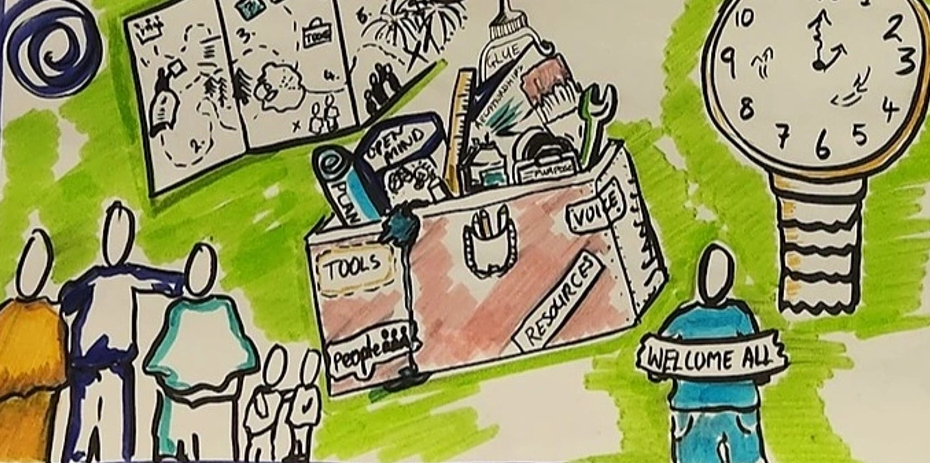 Introduction to Graphic Harvesting – Feb 28th, Mar 7th, 14th and 21st
"A picture paints a thousand words!" A wonderful saying that allows our minds to explore opportunity through imagination and individual interpretation. So why not Graphic Harvest more of our meetings, conversations and experience?  Imbedding visuals into our daily work allows for inclusion and broadening the participation in conversation that is generated from images. Images have endless applications!
We will explore underpinning practices from the Art of Hosting and Harvesting, techniques, digital/analogue, tools, tips and the array of applications of Graphic Harvesting. How what we hear, see and notice is interpreted into images. The stories they speak. The connections they make and the many uses for practical every day use as individuals or organisations.
This 4 week workshop series held online, at 10am until 12pm, on February 28th, March 7th, 14th and 21st will provide you with a deeper understanding of individual journalling to live harvesting at conferences. The ability to make marks and draw is within us all! We just need to tap into our skills set open up our imaginations.
What you will need:
A sense of adventure and willingness to have fun while learning.
An open mind and no particular drawing ability at all!
As a hands on workshop, you will need a space to move about, butchers paper or large paper, coloured markers (make sure if you are using a wall the markers don't go through the page), a few different black markers and an A4 sketchpad.
Note: We will be using Zoom and Mural and you will need to alternate between the 2 application during the sessions.
Your Graphic Harvesting Facilitator
Fiona Miller is a creative conduit with a diverse back ground that includes community development, creative & visual arts, early years, education, bushfire recovery, inclusion, community houses, community gardens and more. Having worked within a variety of organisations/agencies and local governments she has a broad understanding of the diversity of organisational structures.
As a facilitator, graphic harvester or community member, contributing to community for making great places and participating in community led projects that are sustainable are her focus. She loves nothing more than watching people and projects grow and uses creative arts, ABCD and strengths based practices as platforms for discovering and exploring community futures.
Supporting our young people to explore their own place within community is something she sees as particularly important. Everyone deserves to feel safe and be included and we can build relationships and have fun while we do it.
A message from Fiona
Since I can remember "The Art's" have been a part of my world. Drawing , painting, singing, dancing – not so good at this! recycled art ANYTHING that connects people makes my heart sing. You will often find me with a pencil, pen or marker capturing my thoughts.
As a graphic harvester I work in collaboration to deliver bespoke hand drawn artworks. Artworks not only capture the story, journey or event, they capture moments that connect people through visual recognition and come from real time conversations. They are fun , memorable and practical.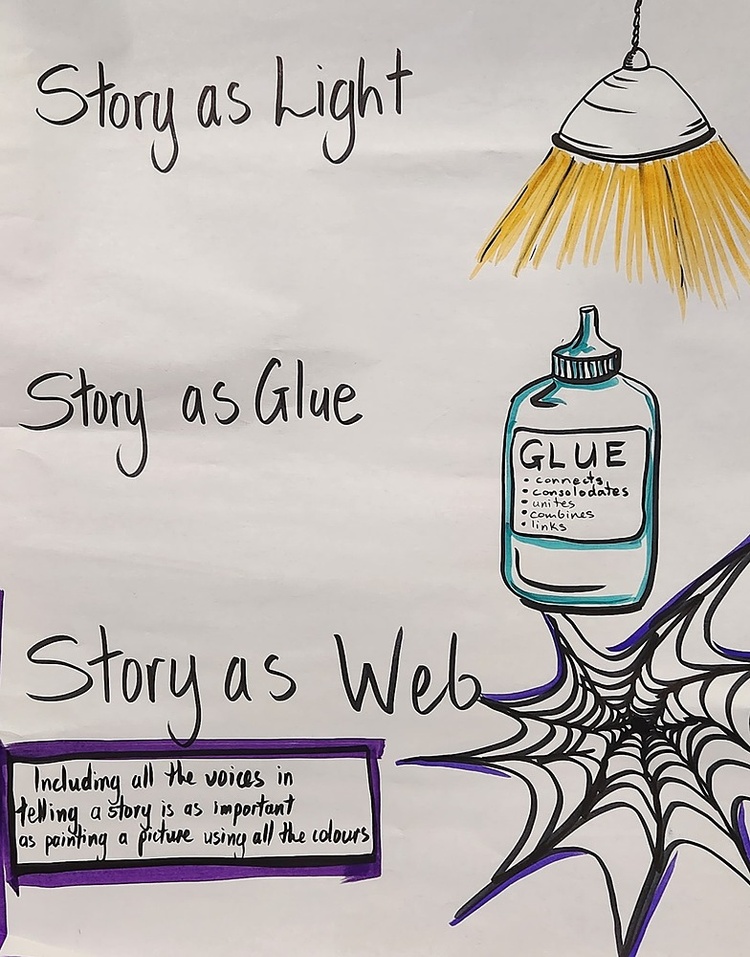 Accessibility Information
Refunds are available 7 days prior to the event.