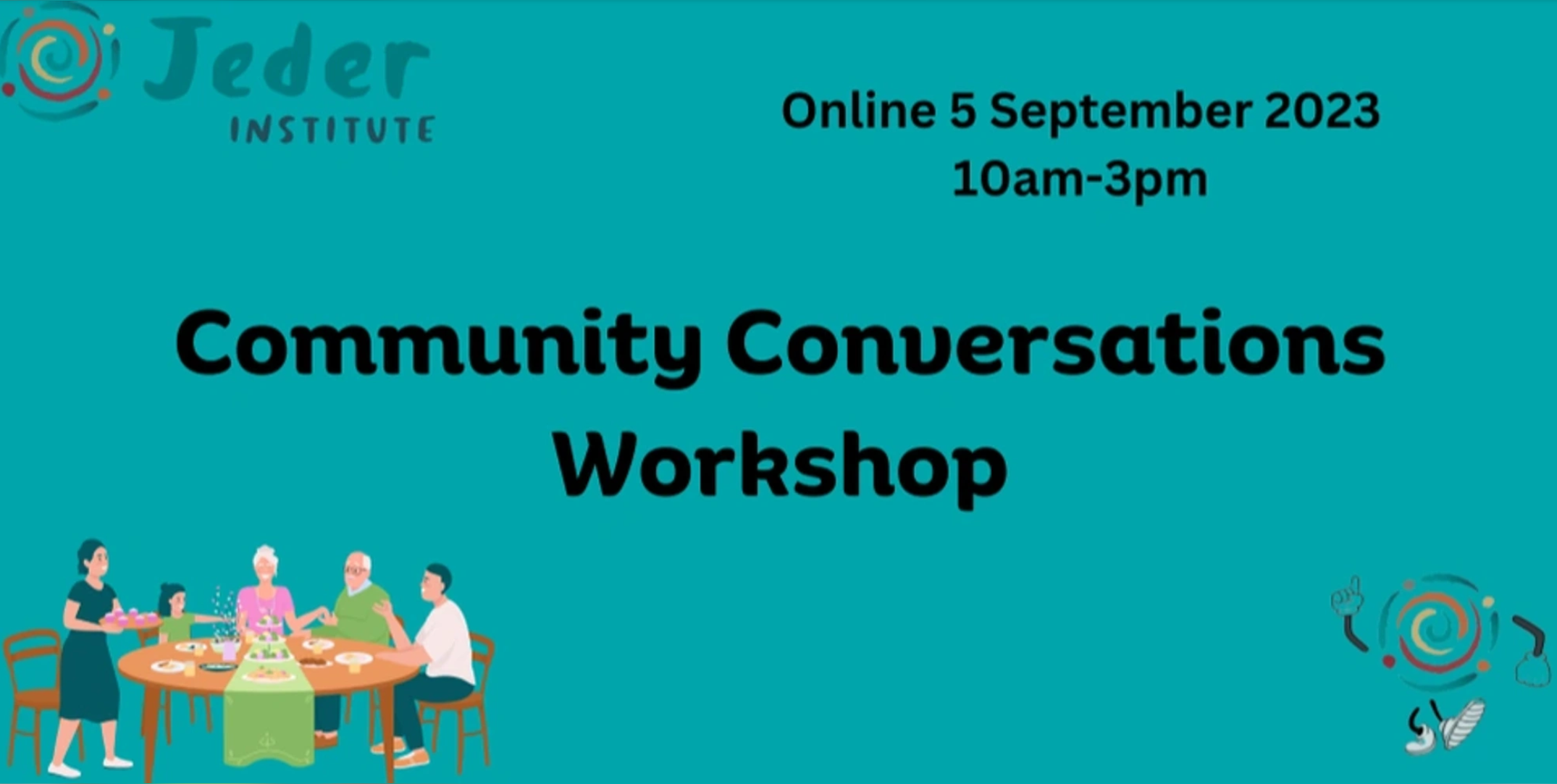 Community Conversations – September
Running for 5 hours, from 10am to 5pm (With a break), this training is for anyone who wants to explore participatory processes and practices for moving dialogue to action and collaboration in communities:
Business leaders and social entrepreneurs
Community members and not for profit leaders
Community organisers and their teams
Next generation leaders and other young activists
Department leaders, policy officers and program managers
NDIS directors, team leaders, planners
Community Conversations is a proven method to engage people from all walks of life to encourage active participation in broad community conversations.
"Very great change starts from very small conversations, held among people who care."

Margaret Wheatley
Join us for this one day workshop where we will share a range of ABCD and other strength based methods to host meaningful community conversations to move from problems to possibilities. We will share stories, tips and tricks to create safe spaces that encourage community participations.
The workshop will cover:
• Skill building in hosting and facilitating a range group processes
• Practice in forming "powerful" questions
• Increasing diverse community participation
• Importance of co-designing an interactive community conversation
• Intentionally shifting talk into action
The Jeder Institute operates across Australia and throughout the world to create positive change for individuals and communities. We bring people together to realise their full potential, increase collective knowledge, explore insights and engage community members in conversations that matter to empower individual's choice and control by:
Facilitating community conversations around critical social issues
Building individual and community resilience
Coordination of supports and capacity building (NDIS)
Engaging and connecting with a diverse range of communities
Co-developing organisational change management frameworks
Identifying and mobilising individual and community assets and strengths
The Jeder Institute is a not-for-profit, Next Stage Organisation (NSO), based in Australia. We are a human-centred organisation committed to addressing local, national and international challenges and issues and commit to challenging the systems and structures which impede people's ability to live a good life.
The Jeder Institute focuses on community capacity building by identifying and building on existing strengths to create and live an ordinary life and to further create inclusive communities through collective action. The Jeder Institute provides strengths-focused workshops, training and facilitation to individuals, communities and organisations through both contemporary and well-known practices.
Accessibility Information
Please reach out if you have a refund request.