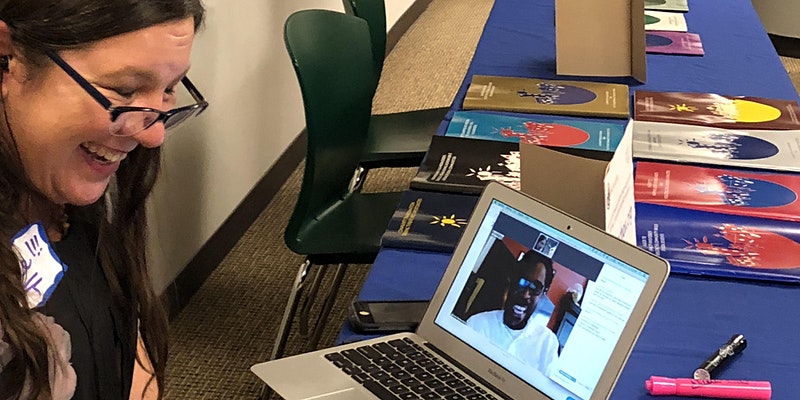 ABCD Institute Online Training Workshop
An Asset-Based Community Development Institute Workshop - Calling All Connectors: ABCD for Common Wealth & Other Tales of Wonder


You are invited to a series of conversations over 6 sessions exploring principles and applications of Asset-Based Community Development in the community. We will engage in conversations around the many challenges we are facing today and the power of connection. This is an 18-hour series focused on building community resilience and a belief that what we need, is here.
When: North America – Monday, October 11, 18, 25 and Monday November 1, Wednesday November 17 and Friday November 19. 5:00-8:00 pm CST
Australia – Tuesday, October 12, 19, 26 and Tuesday November 2, Thursday November 18 and Saturday November 20. 9:00 am – 12:00 pm AEDT
Where: This will be a virtual training via Zoom.
People's lives are transformed by ABCD and this series is for all connectors and those curious about the strength of their community.
Some of the tales shared and topics discussed may include:
• How might communities respond to crisis when resilience is under pressure?
• How might ABCD address income and race disparity?
• What are the ingredients in a community that can bring people together?
• What does it take to create a healthy community?
• How can ABCD re-engage curiosity in the world and create belonging?
Workshop Leaders: Your storytellers will be three experienced ABCD Stewards affiliated with the ABCD Institute at DePaul University – Dee Brooks, Michelle Dunscombe and Joe Erpenbeck. Click on names for bios.

Registration Fees:
Institution Based Practitioner (organizations with budgets over 1 million dollars: $800
Institution Based Practitioner (organizations with budgets under 1 million dollars): $600
Community Based Practitioner (individuals not affiliated with institutions): $450
A limited number of partial scholarships are available and will be reviewed through an application process. Contact Kim Hopes, khopes@depaul.edu, for more information about scholarship applications. Please do not let finances stop you, if you want to be here – we want to have you!
For questions about accessibility or to request accommodations please contact Kim Hopes at 773-325-8344 or khopes@depaul.edu. Two weeks advance notice will allow for appropriate planning.