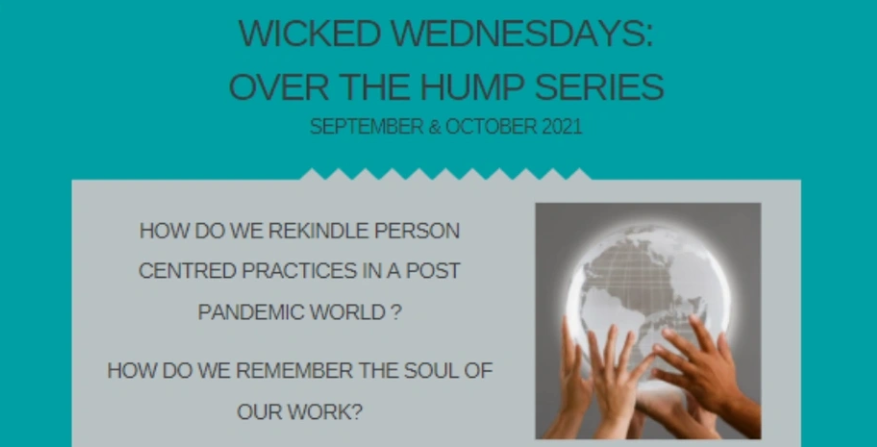 Wicked Wednesdays: Over the Hump Series
Event description
Wicked Wednesdays: Over the Hump SERIES
SEPTEMBER & OCTOBER 2021
How do we REKINDLE Person Centred Practices in a post pandemic world?
How do we remember the soul of our work?

DISCUSSIONS & IDEAS
Has Person Centredness become systematised and lost its' magic?
How do we shift injustices and design quality of life?
How do we build the bridge from serviced client to valued citizen?
And more…
WHEN: 6 Wednesdays, 18 Sessions, Sept & Oct 2021
September 8th, 15th, 22nd, 29th
October 6th, 13th
2 TIME ZONES: 7am & 7pm AEST, 10am EST
When booking your session/s, be mindful that you select the correct time zone. If you mistakenly book the wrong one, please send an email to info@jeder.com.au requesting a change.
The events are ALL free although Donations
are welcome to support inclusion and accessibility