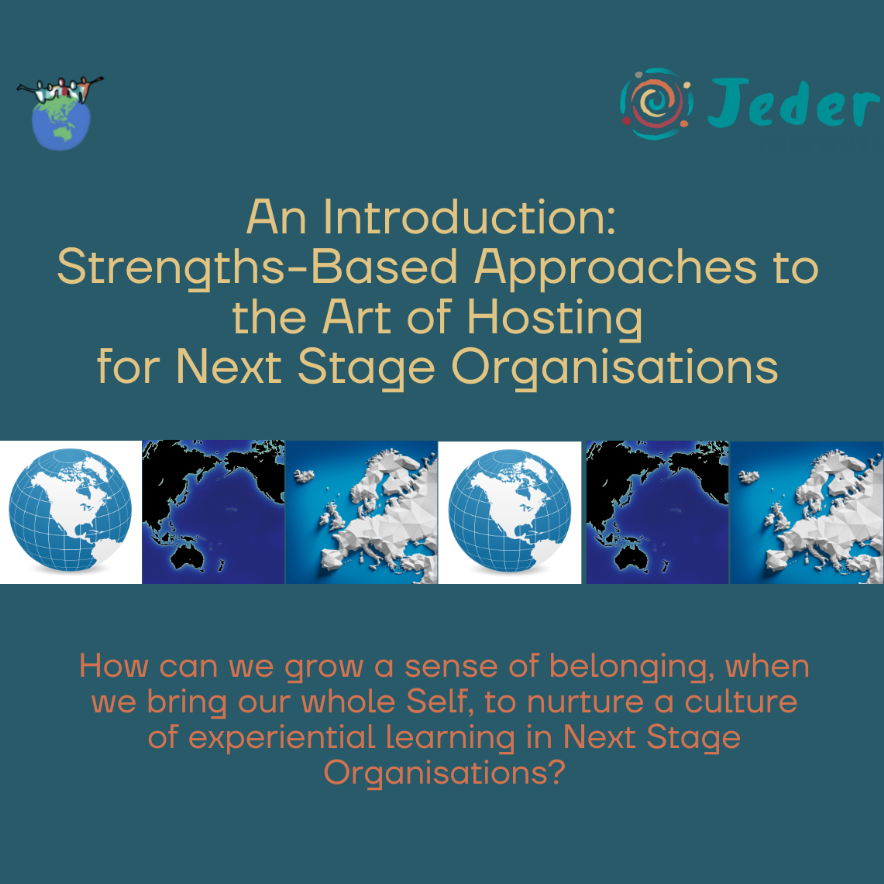 Introduction: 8th Nov – Strengths-Based Approaches to the Art of Hosting for Next Stage Organisations
How can we grow a sense of belonging, when we bring our whole Self, to nurture a culture of experiential learning in Next Stage Organisations?
These 2 introductory sessions on the Art of Hosting for Next Stage Organisations will provide an experience for deepening your understanding and curiosity for Next Stage Organising.
Come and explore how to approach a different way of working within an emergent organisational structure with teams, organisations, partners, and community.
Learn about principles, patterns, practices & processes with a focus on:
Strengths-based Practices
Living Systems
Hierarchy versus Self-Managed
Conscious Leadership
Diversification of Power
Participatory Leadership
Art of Hosting & Harvesting
Circle Practice
Appreciative Inquiry
Powerful Questions
Worldview Intelligence
Collaborative Platforms
Consent Decision Making
These workshops are for anyone who is working within, interested or curious about:
Teal / Agile organisations
Next Stage Organisations
Adaptive Leadership frameworks
Participatory Leadership practices
Living Systems frameworks
and more…
Conversations that matter about working differently for:
Our Selves, our Practice, and our Organisations
Organisor:
Through her down-to-earth style, Dee Brooks from Jeder Institute brings people together in dynamic ways to realise and engage the full potential of their networks and communities. Over 20 years, her work has inspired people at hundreds of events and workshops worldwide where she offers community engagement and development training and also provides professional co-design, facilitation and keynote addresses for conferences, forums and events.
Date & Time:
Tuesday, 8th November 2022
7:00 am – 11:00 am AEDT
Price:
Young People (15 to 25 years) & Aboriginal Torres Strait Islander Participants: $27.50pp
Community members / Volunteers: $60.50pp
Not for Profit organisations: $121pp
Government / Corporate: $242pp