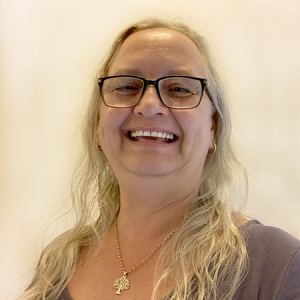 Michaela's extensive experience in the disability sector and passion for all people to be valued citizens makes her a committed and highly regarded director of the Jeder team. She is dedicated to sharing her experiences (professionally and personally), supporting people to lead inclusive self-directed lives and to developing partnerships and collaborative opportunities.
Michaela has worked at all levels within organisations, leading the cultural change processes to embed personalisation and community inclusion. Beginning in 2006, Michaela lead the implementation of Person Centred Practices at a large non-government service provider organisation. Establishing and leading a team of 6 Person Centred facilitators, she was the principal advisor to the senior leadership team and instrumental in the development of a strategic commitment to becoming a Person Centred Organisation.
She is a skilled practitioner, trainer, coach and mentor of Person Centred Approaches including Thinking frameworks, Maps, Paths, Lifestyle Planning and independent planning. Michaela facilitates Art of Hosting – Participatory Leadership training, Team building and Network building opportunities. She has worked in the disability sector in NSW (Australia) for over 20 years and has presented at numerous State and National Conferences.
Michaela has strong networks nationally and internationally in the areas of Person Centred Practices, Asset Based Community Development and Participatory Leadership. Michaela has led the establishment of the Australian Learning Community, and is an active member of The (International) Learning Community for Person Centred Practices, The Unconference and In-Control Australia. She leads and contributes to the organisation of national and state conferences and events that champion inclusion and person centredness. The membership of these groups includes people with disabilities, families, international leaders, advocates, government, service providers and community members that share the same values and principles.
0409 646 665
michaela@jeder.com.au
Sydney, NSW