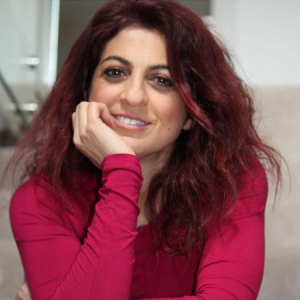 Behaviour Support Practitioner
Katrina Loukas is a compassionate, strengths-based, data-driven, ecosystems-focused, trauma-informed, holistic-minded Behaviour Support Practitioner. Before this work, she helped hundreds of individuals & groups through her Sydney-based private practice in psychotherapy and holistic counselling over a 10 year period.
Prior to psychology, Katrina worked in research and evaluation as a lead mathematical statistician – across the health, law and pharmaceutical industries.
Katrina's unique background means she is able to support her participants unravel their behaviours in a very insightful yet informed, innovative yet optimal, way. She has had plenty of experience facilitating individuals and their families through turbulent or unfortunate times throughout their lives – and, using her empathic approach, assisted participants to develop their own brand of resilience and inspiration.
Katrina's passion to assist NDIS participants in the psychosocial space is based on her observations: of participant frustration with the industry's focus being so much on their 'disability' but missing the goldmine in their strengths; of people's plans being 'captured' by big companies; and of participants' 'circle of supports' being so fixated on trying to 'fix' the participant's behaviour, they have unwittingly ignored the importance of the 'social' aspect to 'psychosocial'. Katrina explains "we are all interconnected so therefore no-one exists alone; and thus no-one's 'behaviours' exist independently of: the system they are in, their social circle, and the supports surrounding them."
Here are some testimonials from previous clients:
"She listened and placed no judgment whatsoever on my ramblings and acknowledged my feelings. The time flew and I walked out with more balance and power than I had in a long while. The empowerment that is felt after seeing her is definitely worth it." — T (43), Sans Souci
"Katrina has helped and continues to help me trust in my own intuition. She makes me realise I have the strength and abilities I need to face any challenging events in my life. She has helped me to believe in myself… I feel like I gain more knowledge, understanding and confidence to trust my inner voice each time we meet.
I would recommend everyone to … Katrina she has the ability to connect to all ages and sexes." — Kerri (38), Jannali
"I can stand on my own two feet and make my own decisions without feeling guilty about the next person. I am at a place within myself I could never have been, if it wasn't for you. A place of peace and happiness within myself. All my anger has disappeared. That's all I need and for this I thank you for, and am forever indebted to you." — J (34), Mascot
"Working with Katrina has reflected myself back to me through my own eyes in a way that I didn't think possible. It allows me space to create passionately through loving myself in every way and with an objective point of view that extinguishes self-judgement and doubt. Invaluable support!" — Michelle (29), Sutherland Shire.
0437 545 500
katrina.loukas@jeder.com.au
Sutherland Shire, NSW