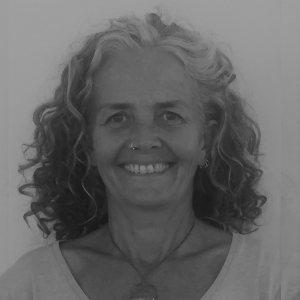 My name is Julie Carrington. I am a Mother, Grandmother, Wife, Carer, horsewoman, creative artist, sustainable gardener.
I began my career in the 80's as a self-employed hairdresser. This diverse and rewarding career has taught me adaptability, to make visions a reality and most significantly the art of active listening.
In 1995 my brother had an aneurysm with severe long-term disabilities. I began my journey researching and building my knowledge of ABI, Epilepsy and person-centred care. We purpose built a home suited for his needs and moved him from institution-based care to his own home.
I self-directed and self-managed my brother's support long before and during NDIS. My brother had a team of 11 person-centred trained Support Workers managed by myself to provide him with high intensity consistent 24/7 support.
I was able to provide family-centred palliative care for my 2 brothers and mother in their homes when each of them reached that point in their lives. These life changing experiences have left me with a vision to support people at the terminal phase of their illness, supporting end of life care in their own home.
My journey has been one of creativity and community building relationships. I'm truly grateful for these experiences and looking forward to the next chapter of my life and continuing my life's purpose.
0409 874 642
julieanne.carrington@jeder.com.au
Sunshine Coast Cooroy, QLD