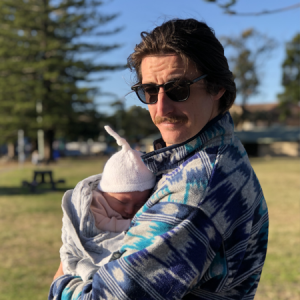 Behaviour Support Practitioner
My name is Dane Cohen and i am a behaviour support practitioner and provisional psychologist with the Jeder Institute. I am currently progressing toward attaining my general registration as a Psychologist specializing in assessment and intervention for individuals living with disability who may also suffer from mental illness and trauma. My most recent employment has been working as a therapeutic specialist and provisional psychologist with young people living in out of home care across foster care, semi independent living and residential care programs.
These young people often present with co-morbid disability, trauma and mental health issues and exhibit significant behaviours of concern. This opportunity offered me considerable experience in proactively addressing the need for a young person to use behaviours of concern to communicate their needs through the use of functional behaviour assessments and positive behaviour support strategies.
Prior to this I worked as a behaviour support practitioner working with people living with disability in the community liaising with a range of stakeholders including the participant and their families, disability care providers, education and occupation providers, and allied health professionals. This role included the development of interim and comprehensive behaviour support plans to reduce and eliminate the need for restrictive practice and to promote the overall wellbeing of the participant.
A fun fact about me is that I used to work aboard a polar expedition vessel and have had the opportunity to see polar bears and the northern lights in the high Canadian arctic, and orcas and king penguins off the Antarctic Peninsula.
0468 994 013
dane.cohen@jeder.com.au
Northern NSW